LOGIN

If you forgot your password, Please reset your password at EngineersHub by visiting www.engineershub.co -> Click on login -> Click on Login Again - > Click on Forgot Password and proceed with the process, Once you reset your password, login here with your new credentals.
Why Should you Login?
Manage your Event Certificate, Competition Certificates, Workshop Certificates, Event Reports, Referals Here.
An Initiative of

Offline Registration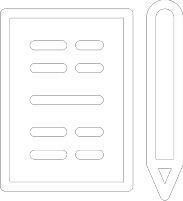 SCROLL DOWN TO FILL THE REGISTRATION FORM, PLEASE READ THE INSTRUCTIONS CAREFULLY BEFORE YOU REGISTER
Read this before you proceed
Note

: Candidates who bought Registration Card from our representatives can only register here. If you did not buy registration card, to buy call or whatsapp us at +91 9866633558 OR buy online ticket Here
Full Name

: Enter Full Name correctly as the same will be reflected in event certificates, Workshop Certificates and Event Report.
Mobile Number/Email Address

: Enter a Valid Mobile Number and Email Address which you are using as these will be used to login, generate entry tag at venue and for various purposes. Do not use your friends or colleagues mobile number and email address.
Alien Id

: Enter Alien Id present on Registration Card. If you have any issues with Alien Id, Please write us at support@aliensfest.com
Reference Id

: Enter Reference Id provided by our Representative, If you do not have Reference Id, Please write us at support@aliensfest.com with all your details and representative name and mobile number.
Price of Registration Card

: Enter the amount you have paid to buy the Registration Card.
If you have any issue registering here, Do not worry, write us at support@aliensfest.com, we will resolve the issue as soon as possible.
Workshops

: You can register for one workshop while registering your ticket for AliensFest 3.0
Workshops

: Availability of workshops slots differ on regular intervals.
Workshops

: Registered workshop can not be changed. Requests for change of workshop will not be considered.
Workshops

: Commencement of Registered Workshop will be notified through sms on one of the event days. 10 minutes prior the commencement.
Workshops

: Workshop here are the introductory sessions which will happen for a duration 120-150 minutes.
Note

: If you have bought your ticket ONLINE no need to register here again.
Note

: No Refund will be given once you purchase the Registration card.

© 2019 EngineersHub